Aquatic Greens Health Benefits
Do you often get sick or feel fatigued? Do you lack stamina or have trouble recovering from exercise? These symptoms may be signs of excess toxins in your body and if you've ever taken a breath of air or eaten a bite of food, chances are you have toxins. Luckily there are natural ways to help rid your body of these toxins and Perfect Aquatic Greens is one of them.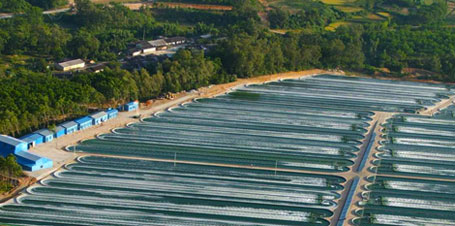 Chlorella Health Benefits
Chlorella has been shown to detoxify the body naturally. It has also been shown to increase energy and endurance and boost the immune system. It can also aid in digestion and maintaining a healthy blood pressure. Chlorella even promotes tissue growth and repair.
So how does Chlorella detoxify the body? Chlorella has a unique outer layer of polymerized carotenoids. Polymerized carotenoids bind to toxins and carry them out of the body. Chlorella also has compounds within its cell walls that bind to toxic heavy metals such as lead, mercury and cadmium and remove them from the body. Chlorella also has tiny fibers and polysaccharides that have been shown to bind to dioxins, insecticides and other carcinogens and pull them out of body tissues.
Chlorella is great for detoxifying the body but that's not all it can do. A key nutrient found in Chlorella is chlorophyll. Chlorophyll is essentially plant blood. Although the chemical make-up of plant blood is slightly different from human blood, it is actually quite similar. Due to this similar chemical structure, chlorophyll is highly beneficial to humans. Numerous studies have shown that chlorophyll can help grow and repair tissues, boost the immune system, maintain healthy blood function and even act as a powerful antioxidant.
Spirulina Health Benefits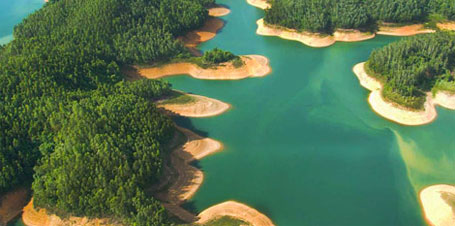 Spirulina is a complete super food which is why it so beneficial to the human body. The health benefits of Spirulina come from a combination of all the nutrients found within.
Phytonutrients are the nutrients found in plants. The phytonutrients within this alga are what give Spirulina its blue green color. The phytonutrients are also responsible for Spirulina's strong antioxidant effects and immune boosting properties. Spirulina is also known as nature's detoxifier- phytonutrient antioxidants are great for absorbing toxins and cleansing the body.
Spirulina also contains chlorophyll. This 'plant blood' can help grow and repair tissue, boost the immune system, act as a powerful antioxidant, and help maintain healthy blood function.
Spirulina has many other health benefits. Adding Spirulina to your diet may improve digestion, reduce fatigue, build endurance, boost energy levels, and help control appetite. Spirulina helps to maintain healthy cardiovascular function, supports the liver and kidneys, and reduces inflammation. Spirulina even benefits those who suffer from allergies.